Abstract
The article provides an overview of recent research and industrial applications on the use of alternative fuels such as hydrogen, ammonia and syngas in thermal energy systems. Combustion or co-combustion of hydrogen-carrier gaseous fuels could be method for decarbonization process of industrial processes. However, these fuels differ significantly in their physical and chemical properties (low heating value, flame speed, diffusivity, combustion temperature) which affects both the stability of the energy release process and the emission of toxic compounds, especially nitrogen oxides. For fuels with a high H2 content, the flashback phenomenon is essential, while NH3 combustion, due to its low combustion rate, can be characterized by the Lean Blow Out (LBO) phenomenon. Fuels containing H2 and NH3 also affect NOx formation according to two different mechanisms: thermal and fuel. This must be considered when designing combustion systems. Volumetric (flameless) combustion seems to be an interesting technology for utilization of gaseous decarbonized fuels. It allows to avoid stability problems and provide low emission values of toxic compounds. For instance, NH3 to NO conversion rates are below 1%.
BIOGRAPHICAL NOTE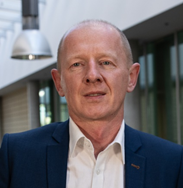 Professor Rafał Ślefarski works at the Faculty of Environmental Engineering and Energy at Poznan University of Technology in the Institute of Thermal Energy. His main research interests focus on combustion processes of fossil and alternatives gaseous fuels in industrial applications, especially in terms of the formation of toxic compounds. Current works involves the application of hydrogen and ammonia in swirl flames and flameless combustion technology. The second area of his scientific interest are thermal processing technologies like pyrolysis and gasification for solid fuels (biomass, wastes).
He has published several dozen of scientific papers, including 23 articles (Σ IF = 61), as well as chapters in monographs and conference proceedings. His studies are related to experimental research, numerical modelling as well as thermodynamic and environmental analyses of energetic devices ad machines. He is the Associate Editor in the Atmosphere and Carbon Capture Science & Technology journals.